TUMS COVID-19 page
Any one from all the nationalities could apply for studying in TUMS.
Join the Top Iranian University of Medical Science
Apply Now!
SEARCH YOUR DESIRED PROGRAM
Search Your Desired Program
More About Academics
TUMS in Numbers
More than
1,600
Faculty Members
More than
1000
International Students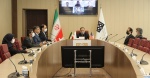 Tehran University of Medical Sciences (TUMS) and the International Islamic University of Malaysia (IIUM) signed a memorandum of understanding online to develop scientific, educational and research interactions.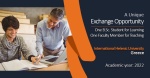 Erasmus+ program offers opportunities for students and staff to study and teach/train in higher education institutions (HEIs) in Europe. This is known as International Credit Mobility (ICM) and this is an activity under Key Action 1 (KA107), Erasmus+ program. Under mobility agreement signed between TUMS and International Helenic University (IHU), one TUMS B.Sc. student and one academic member are able to study and teach at International Helenic University, Greece for five months (student) and one week (academic member). All TUMS B.Sc. students and faculty members at School of Nursing and Midwifery are welcome to apply for this position.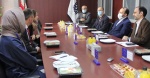 During the visit, which took place on November 24th, 2021, the German delegation visited two university centers and then met with the TUMS officials.