Master of Public Health (MPH)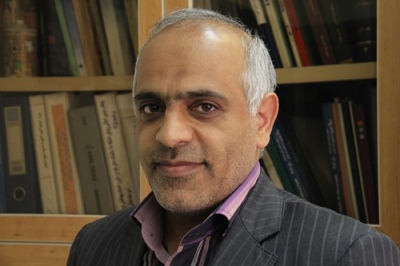 Orginizer: Dr. Ali Akbari Sari
Introduction
The COVID-19 pandemic has forced many schools, colleges, and universities to discontinue in-person teaching. It has changed education dramatically forever, with the distinctive rise of e-learning, whereby teaching is undertaken remotely and on digital platforms. Thus, in the season consumed with public health issues, TUMS Launches Online MPH course to tackle Real COVID-19 Issues in the Virtual Classroom. This course aimed to introduce the fundamental concepts of public health, at the international level, to ensure access to high-quality education in public health and demonstrate how its work aims to create a healthier, better world.
Why Study MPH. at TUMS School of Public Health (SPH)?
Turn your passion into your dream job with the MPH program

University of Tehran degree awarded, internationally recognized

One of the top research-led universities in Iran

Well known academics with international teaching, research, and consultancy experience

A challenging teaching approach: Quality, creativity, and empowerment

A rich history and contribution of the SPH in the education of health sciences dating back to 1934.  

One of the top research-led universities in IranWell known academics with international teaching, research, and consultancy experie

A challenging teaching approach: Quality, creativity, and empowerment

A rich history and contribution of the SPH in the education of health sciences dating back to 1934.  
Why Study Online?
To remain safe from the COVID-19 risk

Allowing you to manage your work and family commitments by studying when -- and where -- you need to.

Having more flexibility in managing your study schedule

Avoiding extra costs such as travelling and accommodation, etc. 

 
About the Online MPH Program at the SPH-TUMS
The School of Public Health (SPH) offers its international students the MPH-Online program, and it has managed to maintain a strong and steady flow of partnerships and collaborations with several international organizations, i.e. World Health Organization, Red Crescent, UNICEF, ECO, among others. This school enjoys the presence of pioneer, high-ranking, and internationally renowned faculty members to teach, supervise, and contribute to various subjects in both the academic environment as well as the field. The MPH-Online is designed to provide an incredible opportunity for students to learn up-to-date and fundamental skills in the core areas of Public Health, which are carefully tailored to meet the needs of individuals who are working, or planning to work, in the public health sector in the region and across the world. Spending a year with the SPH to earn the MPH-Online goes beyond a mere earning of a degree. The program will provide participants a lifelong and memorable experience through participating in many exciting activities and living the real life of public health in the field. The MPH Online format uses state-of-the-art synchronous web conferencing that includes two-way audio, multi-point video, interactive whiteboard, application and desktop sharing, virtual breakout rooms, and session recording. In addition, half of the sessions would be held in live class via the ZOOM, Skyroom, and Skype learning platforms. Online students engage with their professors and peers as if they were in a traditional classroom, but in the convenience of their home or work office.
The reports by the Alumni Office at TUMS School of Public Health's highlight the extent to which our previous MPH participants from across the globe have enriched their competency in global public health. Our graduates have taken various pathways, from working in national and international organizations to getting job promotions or continuing their studies towards a Ph.D. and other postgraduate degrees in prestigious higher education institutes. Wherever their destiny has led them, they invariably express how life-changing the M.P.H. program has been in the beautiful and hospitable Iran.
Course Description
The MPH program at the SPH is a 32-credit program divided into 4 Blocks, each includes 6 weeks, plus a one-month in-person internship plus thesis. This program lasts normally one academic year with a possible extension for one year. It will be conducted on a full-time basis starting in February 2021.
Admission Requirements (Eligibility Criteria) 
All applicants for the MPH program must have the following criteria: 
1. Graduates of professional doctoral programs, i.e. Medicine, Dentistry, Veterinary Medicine, or Pharmacy; or 

2. Graduates of Bachelor or Master's or equivalent degrees of health related programs; 

3. Fluency in English (having previous degree from a English spoken university, OR submit minimum ILETS score of 5.0 or equivalent TOEFL Score)  

4. Having access to digital tools and platforms or Social apps for online Virtual Classrooms 

5. Be selected by the Selection Committee,
Also, the following criteria are preferred: 
1. Work experience in the field of Public Health

2. Submit Reference Letters from academic members or senior public health officials. 
Registration
The applicants should complete the Online Application Form, accompanied by a Letter of Motivation and an updated C.V. by January 1, 2020. Guidelines on how to write your Letter of Motivation and your C.V. can be foun
d on www.gsia.tums.ac.ir.
Admission Procedures 
This program has a maximum capacity of 30 available seats, with an optimum number of 25- 30 participants in each academic year. Selections for the MPH program will be made by TUMS Admissions Committee. They will review applications and select the most competent applicants. The acceptance letters will be sent to successful applicants by TUMS. 
Tuition Fees
Contact Information
Should you have any query, please do not hesitate to contact the Office of International MPH Admissions at: 
School of Public Health Tehran University of Medical Sciences, Enqelab Square, Tehran, Iran PO Box: 1417613151 
Tel: (+98 21)42933225 Fax: (+98 21)42933225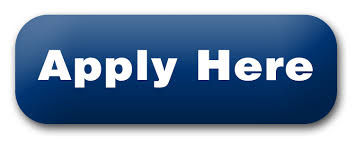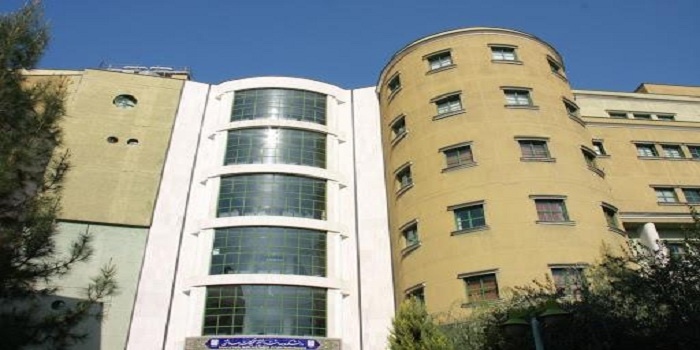 | | |
| --- | --- |
| | Cost : Admission is required |
| | Amount : 3000 Dollars |
| | Topic :  Public Health |
|   | Program Type : Online Degree |