Observership in Uropathology (Genitourinary Pathology)
Courses Description:
This is a Three Months position combining clinical and research experience with Dr. Diana taheri. The material comprises urologic specimens including radical prostatectomy, Nephrectomy, cystectomy, orchiectomy, and teaching slides covering the whole area of urological pathology and also the cases for consultation.
This program allows Observers to shadow various academic departmental activities, including daily sign-outs (work with a high volume of interesting and challenging diagnostic material), educational conferences, and collaborative non-clinical research.
Participant can also involve in basic science investigation to conduct translational research using resources available through our active research programs in prostate, bladder, and kidney cancer. There are options for rotations in other areas including nephropathology.
(At the end of a completed rotation, the Observers will receive a certificate acknowledging participation and length of Observership at the Urology Research Center, Sina Hospital, Tehran University of Medical Sciences.)
Who is eligible to apply?
Pathologist and Pathology Resident- Urologist and Urology Resident.
Courses Objectives:
Our purpose is for uropathology Observers to use the knowledge gained from this program in hands-on diagnosis and research to become expert diagnosticians and proficient researchers.
Course Information

       PROGRAM  DIRECTOR(S)

                Dr. Seyed Mohammad Kazem Aghamir   

      PROGRAM INSTRUCTOR(S)

         Dr. Diana Taheri, Senior Uropathologist

      METHOD OF INSTRUCTION

 

Goss Pathology Rotation, placing the

 

Observers  in the front line of specimen handling

Daily sign outs

Teaching slides class

Teaching cases in power point presentation format

Educational Conference

Journal Club

Research meeting

Observers presentation (Problem case and their research project)

       NUMBER OF POSITIONS OFFERED

         Three

       PROGRAM  DURATION

      Three Months

       PROGRAM START DATE

      December 1th

       PROGRAM  FINISH DATE

      February 28th

       TUITION FEE

     $2100 , $700 (USD) per month fee

       APPLICATION DEADLINE

      October 31th

      PROGRAM  LOCATION(S)

  Urology Research Center, Sina Hospital, Tehran University of  Medical Sciences, Tehran, Iran.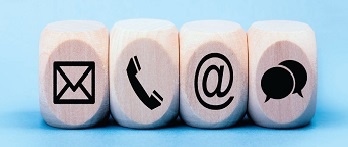 Contact Information:
Dr. Diana Taheri
Phone : +982166348560
Cell phone : +989131061773
E-mail : Diana1380@yahoo.com