Congratulations to Dr. Shahrbanoo Haydari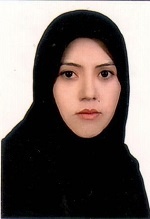 IC-TUMS has experienced the first graduation in Doctor of Dental Surgery (DDS) major. Shahrbanoo Haidary who is from Afghanistan was IC-TUMS international Doctor of Dental DDS student from school of dentistry which has recently been graduated as a first student in the above-mentioned major. TUMS School of Dentistry is the foremost dental center in Iran with an international reputation of scholarly activities in both clinical and biological sciences. According to the national ranking, TUMS School of Dentistry is the first School out of 45 dental schools of the country.
We wish her all the best as she continues her journey.