Yas Hospital Complex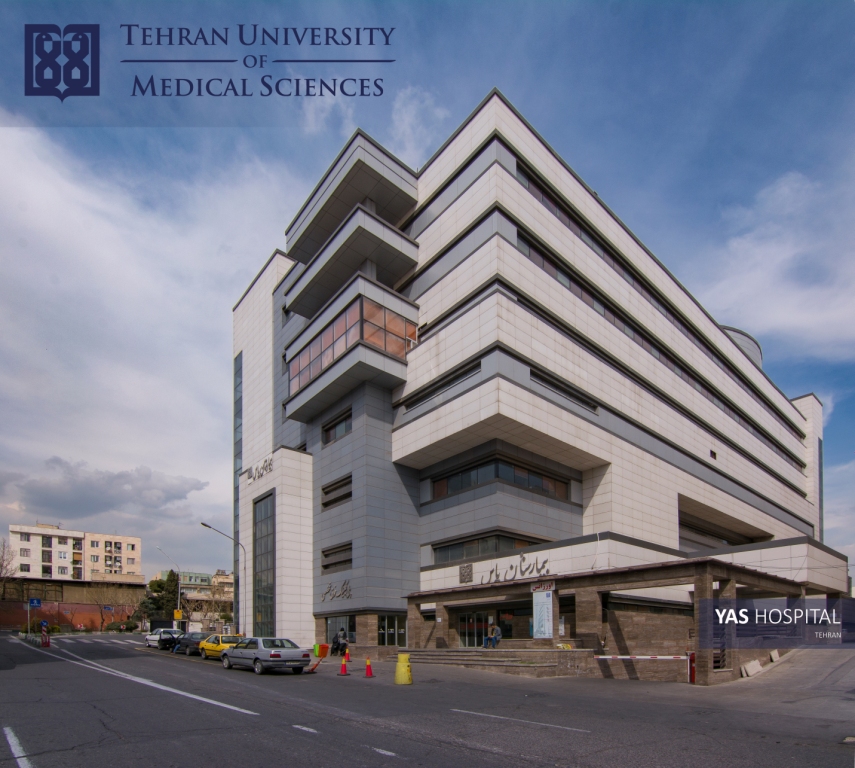 Before 1949 three hospitals (Daryoush Kabir, Hezar Takhtekhab, Razi Mediacl faculty) were located in the site of Today's Amiralam hospital.
In 1949 women hospital was relocated to Pich-e-Shemiran; under the headship of Dr.Jahan Shah Saleh, the obstetrician of the royal family (Pahlavi).
Later on, in 1973 women hospital was relocated to Shoravi hospital and was renamed Mirza- Kochak khan hospital.
In fact, in 1947, Shoravi hospital, under the headship of A.V Barouyan, was under supervision of Red Cross and USSR with the cooperation of GA. Avansov, M.D, AY.Babrova, M.D, MN. Bronikov, M.D, RY.Malikayn, M.D, BM.Pashkov, M.D, Ry.Semliyanski, M.D, who were profoundly respected by people.
In 2013, Mirza hospital was transmitted to a new building; named Mohebe-Yas, a semiprivate hospital.
In 2015, the name of the hospital was changed to the Yas, fully under supervision of TUMS.
Medical Wards of the Hospital
chemotherapy department

Post angiography

CCU

Operation Theatre

ICU

NICU

Yasaman ward

Labor ward

Narges ward
CONTACT INFORMATION
Head of Hospital

Contact Person

Dr. Fatemeh Davari

Tel: (+9821) 88800115

Fax: (+9821) 89778612

Email: fatedavari@yahoo.com

Mailing Address: Yas Hospital, North Nejatollahi St, Kharim Khan Ave, Tehran, Iran

 

Dr. Fatemeh Davari

Tel: (+9821) 86089058

Fax: (+9821) 89778612

Email: fatedavari@yahoo.com

Mailing Address: Yas Hospital, North Nejatollahi St, Kharim Khan Ave, Tehran, Iran