Financial Aid
At TUMS, the main purpose is to help students acquire their desired level and quality of education. One of the ways that the university tries to help students in this regard is by providing them with financial aid in order to give hard-working students the opportunity to pursue their studies with minimal financial concern.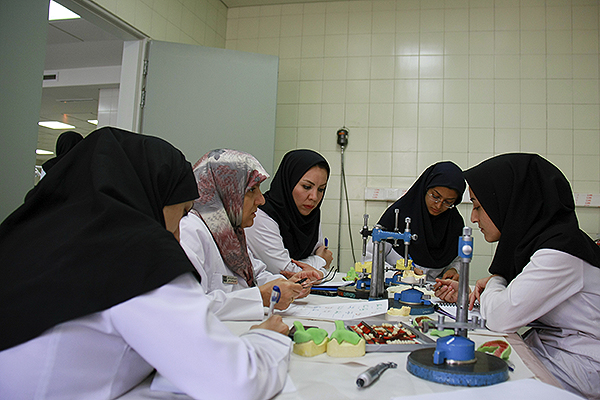 TUMS Relief Scholarship
We understand that your choice of funding/scholarship program is very important to you. TUMS has already offered a special opportunity and reduced education fees for all undergraduate programs for this academic session. In this offer we have reduced the education fees 40% to 50% for all undergraduate programs. Please note that this reduction will not change for those who are admitted to this package during their studies.
Level / Program

Old Price / Year
(U.S. Dollars)

New Price / Year
(U.S. Dollars)

Duration

10,000

6,000

7 Years

10,000

6,000

6 Years

7,500

3,750

6 Years

7,500

3,500

5 Years

6,500

3,000

6 Years

6,500

3,000

5 Years

3,000

2,000

4 Years

3,000

2,000

3 Years
TUMS Scholarship
Moreover, top talented applicants, who are interested in pursuing their studies at TUMS have a chance to apply for a financial aid. Students who are interested in this opportunity are encouraged to apply for it via TUMS online application form. In fact, applying to TUMS Scholarship is part of the university application form.  
If qualified, you will be awarded a tuition-waiver scholarship up to 50% discount on your first-year education fee. TUMS Scholarship criteria is listed below,
TUMS Scholarship

Criteria

Previous Academic Performance

It will be decided based on the GPA and scores you have received in your previous academic degrees.

English Proficiency Certificate

You are required to provide a VALID certificate of IELTS Academic with a minimum band score of 5.5 or its equivalent in TOEFL iBT (minimum 69) or TOEFL PBT (minimum 525). Please note that only IELTS and TOEFL are acceptable.

Academic or Extra-Curricular Achievements

Official national or international certificates for academic, art, and sport achievements

Publications (only the first page including title, authors and abstract)

Eligibility

All international applicants can apply for TUMS Scholarship. However, only those who meet the scholarship criteria and are identified as gifted or talented will receive the award.

Scholarship Coverage

TUMS scholarship only covers the education fee. In this case, you should pay the rest of the remaining education fee based on your accepted program. Based on this scholarship, the awarded amount of your first-year education fee will be paid by TUMS.

These scholarships are for your first academic year ONLY and can be extended by TUMS Scholarship Committee on a yearly basis depending on your academic performance at TUMS.

How to apply

Applying to TUMS Scholarship is part of the university's admission application. To apply, you should choose "TUMS Scholarship" as your "Source of Funding" and provide the required documents.

There is no application fee. Filling Online Application Form is free of charge and active all year round but it is highly recommended to apply for TUMS 6 months prior to your intended academic session.
Visit the following pages if you require more information about the costs and how to apply to TUMS.