Campus Life
There is more to university life than what happens inside the classroom. TUMS campuses provide a diverse range of cultural, recreational and social activities. The campus life is about making lifetime connections and being part of the community that helps you become who you want to be. Jump in and find out how dynamic and interconnected life at TUMS can be.
At Tehran University of medical Sciences (TUMS), we aim to offer diversity and excellence.
Our Mission and Vision is to create a globally recognized community that works to achieve the highest levels of expertise in medical fields in Iran and internationally.
The office of international student admissions at TUMS works to admit international students with the highest standards and training. Our international admission guidelines are designed with the specific goal of selecting the best.
We offer a unique experience to mingle and live in a diverse community within our international housing to our students. For easy access, all our admissions procedures are online and a click of a mouse away regardless of where the students are.
As a high ranking university in the region we hope to increase diversity and promote globalization and internationalization within TUMS. 
If you like to join our community of international students please starts by registering online and completing our application form. We have provided pdf of all admission procedures for easy download.
Students who like to apply for scholarship at TUMS must complete our online application form and include their request for scholarship as a part of their motivation letter.
Student activities
As a student of Tehran University of Medical Sciences, you will get experience of a busy and memorable life on campus. Apart from your classes based on weekly schedules, you have aplenty of activities to pursue on campus.
Student Ambassadors
The Office of Vice-Chancellor for Global Strategies and International Affairs (GSIA) has established the TUMS International Student Ambassadors Association (TUMS ISAA), which consists of student ambassadors for each country from which TUMS has admitted international students.
Housing
Tehran University of Medical Sciences provides its students with high quality accommodation in two modern, recently constructed residence halls.
Dining
Iran is a country with an endless list of cuisines and dishes. One may not believe it, but there are many native Iranians who have not yet had the chance to taste traditional dishes of certain regions around the country.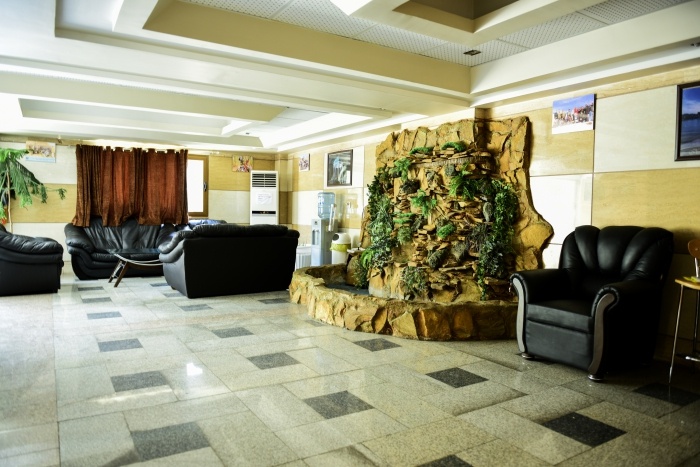 No university student life is complete without a proper amount of sports activities, competitions, and memories! Thus, at TUMS, you will have ample opportunities to indulge in any of your favorite sports.
Due to the medical essence of the university, TUMS pays remarkable attention to physical and mental health of its students, which could be achieved easily through routine exercise and playing sports. 
About Iran
Iran, a country with a history of over 3,000 years and home to one of the oldest known civilizations, is the 18th largest country in the world and the 17thmost populated nation. It is bordered by Armenia, Azerbaijan, the Caspian Sea and Turkmenistan on the north, Afghanistan and Pakistan on the east, Turkey and Iraq on the west, and the Persian Gulf and the Gulf of Oman on the south.
About Tehran
Tehran, as the capital and largest city of Iran, is the home of Tehran University of Medical Sciences (TUMS). With a population of 8.3 million, exceeding 14 million counting the daily commuters, Tehran has turned into an fascinating metropolis and is known as the largest city in Western Asia.
About Kish Island
Kish Island, or Kish for short, is an island of 92 square kilometers located in the Persian Gulf to the south of Iran, standing at a distance of 18 kilometers from mainland Iran. Kish is a strip of land spanning for 15 kilometers from east to west. The distance between the island and the capital city of Tehran is 1052 kilometers via air travel and 1600 kilometers when travelling through current roadways.