About
Tehran University of Medical Scie
Tehran University of Medical Sciences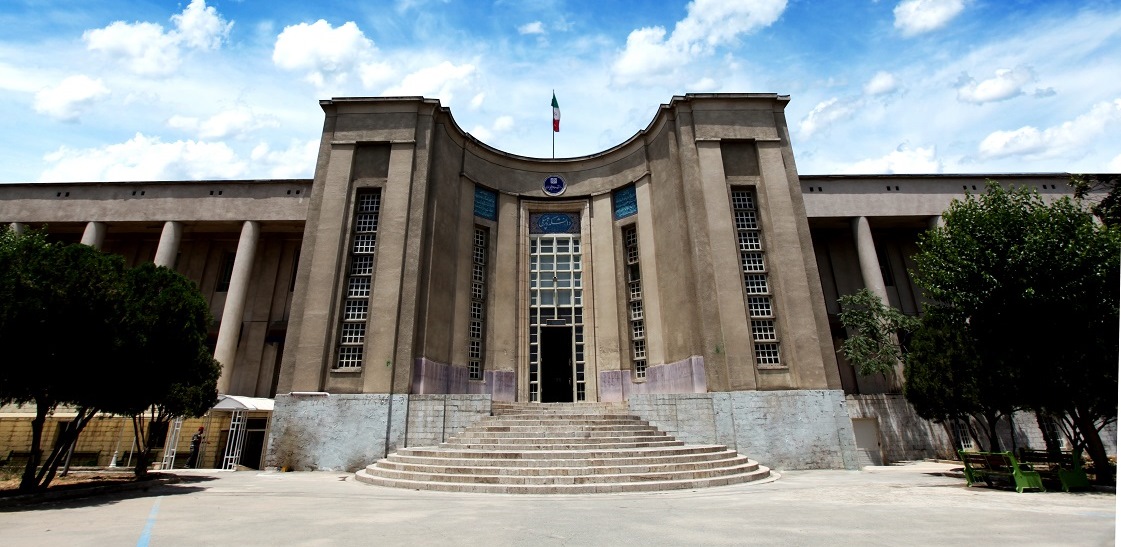 The first modern center of medical training in Iran was founded in 1851. It was a part of the Institute of Higher Education (Dar-ol-Fonoon). The School of Medicine was established as a part of University of Tehran in 1934. After the Islamic Revolution, medical schools and departments associated with medical fields were separated from the Ministry of Higher Education and were taken under the administration of the Ministry of Health, Treatment, and Medical Education. Since 1986, all those schools of University of Tehran which specialize in medical fields have carried on their activities independently as Tehran University of Medical Sciences and Health Services.

 

TUMS is the oldest and most well-known medical center in Iran, nationally as well as internationally. TUMS, as one of the country's top research universities, accepts applications from the most qualified students. It also has the largest schools of medicine, dentistry, pharmacy, rehabilitation, allied medical sciences, public health, advanced technologies in medicine, nutritional sciences and dietetics, and nursing and midwifery in Iran as well as a virtual school. Over a hundred specialized research centers such as Science and Technology in Medicine, Rheumatology, Auditory, Digestive Disease, Skin Diseases and Leprosy, Trauma, Hematology and Oncology, Cardiovascular Diseases, Endocrinology and Metabolism, Reproductive Health, Urology, Immunology, and Asthma and Allergy are under the immediate supervision of this university.

 

TUMS has many teaching hospitals: Imam Khomeini, Sina, Shariati, Vali-e Asr, Amir Alam, Ziayian, and Baharloo are general and referral hospitals; Children's Medical Center and Bahrami Hospital are TUMS pediatric centers; Farabi Hospital is a special center for ophthalmology; Razi Hospital is devoted to dermatology; Roozbeh Hospital is a center for psychiatry; Arash and Moheb-e Yas are special hospitals for gynecology, obstetrics and infertility; Tehran Heart Center is a cardiology center; and Cancer Institute, as the name suggests, specializes in cutting-edge cancer research and treatment. In addition, TUMS has excellent sports facilities for academics and students. These factors, along with the abilities and drive of its specialists, have made TUMS an important center with a notable reputation in the region and Central Asia.

 

TUMS is a large university. One of the many advantages of its size is that it can offer a wide range of courses. Admission to TUMS is granted without regard to race, color, religion, gender or national origin. TUMS admits by field of study and degree, and, when you apply, you must indicate your interest in a major and degree. Residency and fellowship programs are also offered to international students. The academic schedule at TUMS is semester-based. The fall semester begins in September and ends in January. The spring semester begins in February and ends in June. All international students will be admitted to start at the beginning of each semester.

 
---
Iran, a country with a history of over 3,000 years and home to one of the oldest known civilizations, is the 18th largest country in the world and the 17thmost populated nation. It is bordered by Armenia, Azerbaijan, the Caspian Sea and Turkmenistan on the north, Afghanistan and Pakistan on the east, Turkey and Iraq on the west, and the Persian Gulf and the Gulf of Oman on the south.
Tehran is the capital and largest city of Iran. It is located in the northern part of the country below Alborz Mountains. Other large metropolitan areas include, but are not limited to, Mashhad, Isfahan, Tabriz, Shiraz, Ahwaz, Yazd and Hamadan. The population of Iran is mostly urban with people mostly living in large metropolises and expanding urban complexes around major cities.
Climatic and weather conditions in the country are diverse due to the vast land area that Iran covers. In the north and south, the weather is mostly mild and humid, being in close proximity to the Caspian Sea and the Persian Gulf, respectively. The east and the central areas are hot and dry as two major deserts are located in these areas, whereas the western provinces mostly experience much colder weather due to their level of elevation. It is common to refer to Iran as a country of four seasons.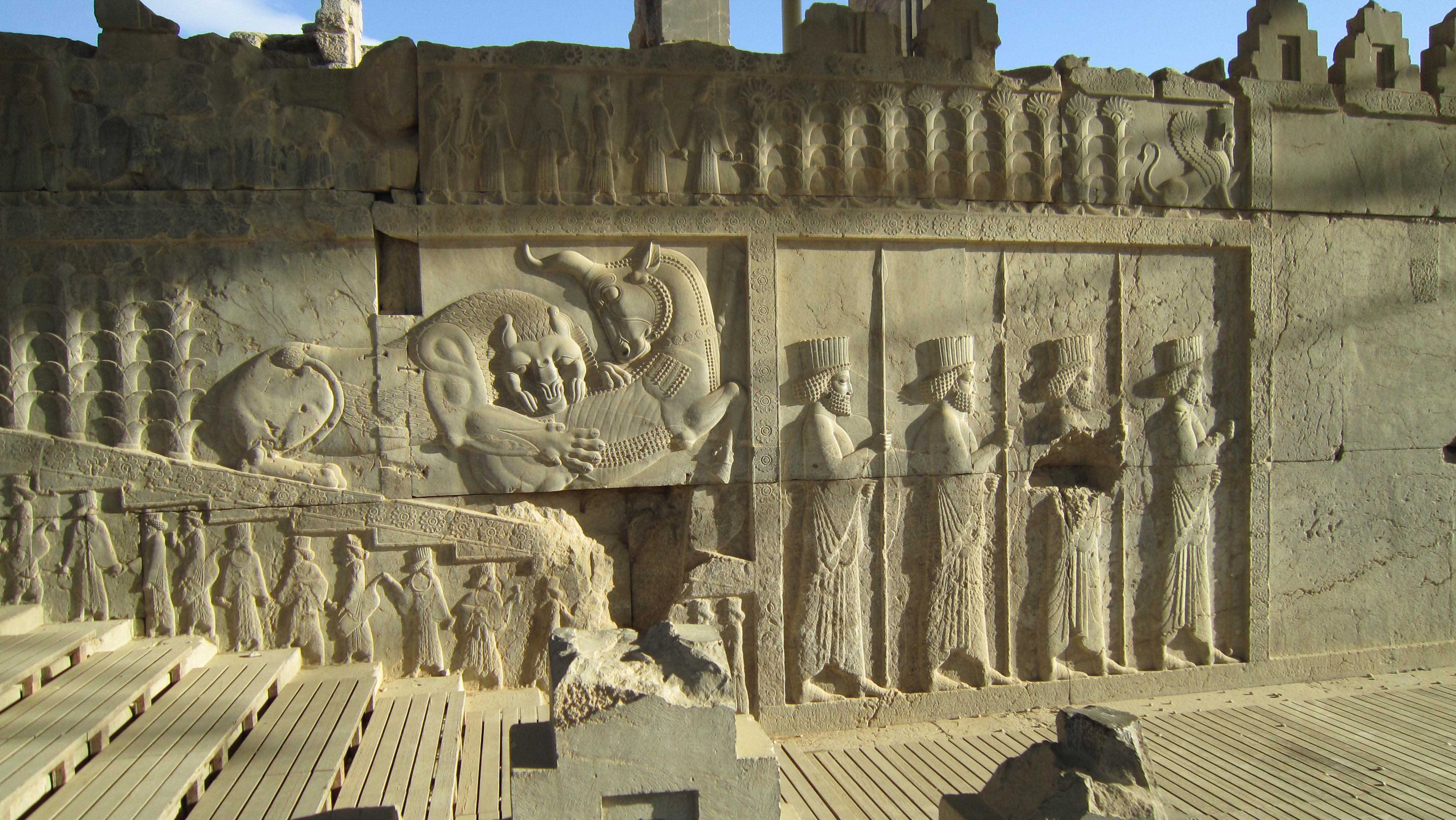 Iran is one of the world's most dynamic and prolific centers when it comes to arts, architecture and literature. Inspired by various schools of thought and ideologies, artists, architects and literary figures alike have made Iran into the unique center of creativity and ingenuity it is today. Iranian artists of various fields pursue their practices in various subjects, time periods, schools etc., holding numerous exhibitions and performances in major cities around the world and the country. Architects, mostly combining ancient Persian architecture with that of the Islamic world, have also made their mark in the history of Iran and its contemporary state of architecture. Regarding literature, it can be claimed with ease that the history of Iran somehow equals that of its literary traditions. Through time, numerous Iranian poets, writers and literary critics with global fame have come and gone and left their footsteps in the history of mankind. Iran is by far one of the centers of human civilization. As Asia's fourth largest UNESCO World Heritage Site, Iran houses many historical sites and tourist attractions in various provinces and cities (shown in the pictures above). Moreover, there are diverse natural tourist sites around the country.Experiencing life in Iran and the Iranian lifestyle is surely an intriguing prospect, and you will leave Iran with lots of good memories after you finish your studies. Studying at TUMS will give you the opportunity to see and feel this life first-hand and create one of the most pleasant adventures you may experience throughout your life.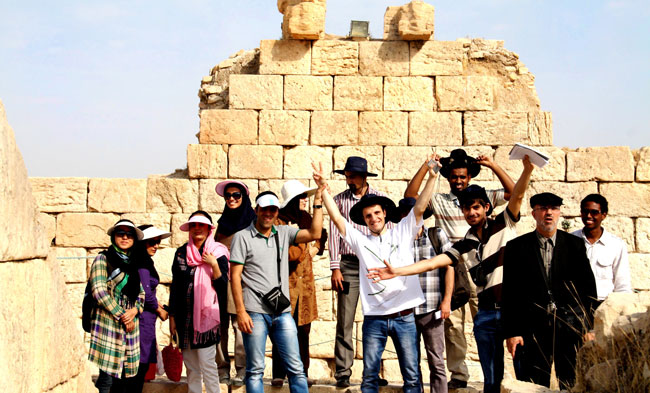 Tehran, as the capital and largest city of Iran, is the home of Tehran University of Medical Sciences (TUMS). With a population of 8.3 million, exceeding 14 million counting the daily commuters, Tehran has turned into an fascinating metropolis and is known as the largest city in Western Asia. Tehran is the education and scientific center of Iran. Many of the most prestigious universities of Iran are located in different parts of the city. Among the most important tourist sites located in the city, we can count the National Museum of Iran, Sa'dabad Palaces Complex, Niavaran Palace Complex, Golestan Palace, Tochal Ski Resort, Tehran Museum of Contemporary Arts, the Imperial Crown Jewels of Persia which is on display in the Central Bank of Iran, and many other parks, recreation complexes and museums.
Kish Island, or Kish for short, is an island of 92 square kilometers located in the Persian Gulf to the south of Iran, standing at a distance of 18 kilometers from mainland Iran. Kish is a strip of land spanning for 15 kilometers from east to west. The distance between the island and the capital city of Tehran is 1052 kilometers via air travel and 1600 kilometers when travelling through current roadways.
As an island that is close to the equator and located in a hot and humid climate, Kish has developed a unique nature. The annual climate in Kish has an average of 27 degrees Celsius, and July and August are the hottest months of the island whereas starting from October, the island has a very pleasant weather for about 8 months. The shiny surface of the island shines through the day under a glorious sunlight, and its fine sandy beaches remain the most popular tourist attractions of this magnificent island.
Apart from its vast range of sea and maritime creatures, Kish is rather limited in terms of wildlife as it is completely surrounded by water. However, the island is a favorite migration location with more than 150 types of birds. Numerous species of plants and vegetation also grow in different parts of the island, making Kish a scenic place all over.
Kish Island is by far the most recreational tourist location of the country, given its beautiful scenery, perfect beaches, and sunny weather. The island has numerous locations for sightseeing such as the old Greek Ship, the Mir Mohana and the Kish Recreational Piers, the traditional cisterns, native villages, Kish Dolphin Park Complex, the island's Bird Garden, and numerous parks and shopping malls.
Moreover, Kish is an ideal location for recreational activities and various businesses and facilities offer tourists and residents with opportunities to enjoy these pastime leisure programs. These activities include the island's bicycle and scooter lane which circles the island; safari rides to the island's untouched nature; ladies- and gentlemen-specific beach resorts; numerous types of boat rides and maritime trips; deep sea diving; indoor pools and sports complexes; open-air tennis, archery and paintball fields; a mini-golf course; and a vast range of other activities which are sure to keep your free-time fully booked and occupied.
---
Our mission is to educate students at all levels and disciplines of the medical sciences in accordance with the highest educational standards. We educate future medical doctors, dentists, pharmacists, and health scientists to work in diverse communities.
Our vision is to become an internationally recognized university that will draw international students, fellows and researchers from all around the world.
Our commitment to the advancement of education in medical sciences is evident through our ever-expanding interactions with professors, researchers and students present in international academic landscapes.