Bahrami Children's Hospital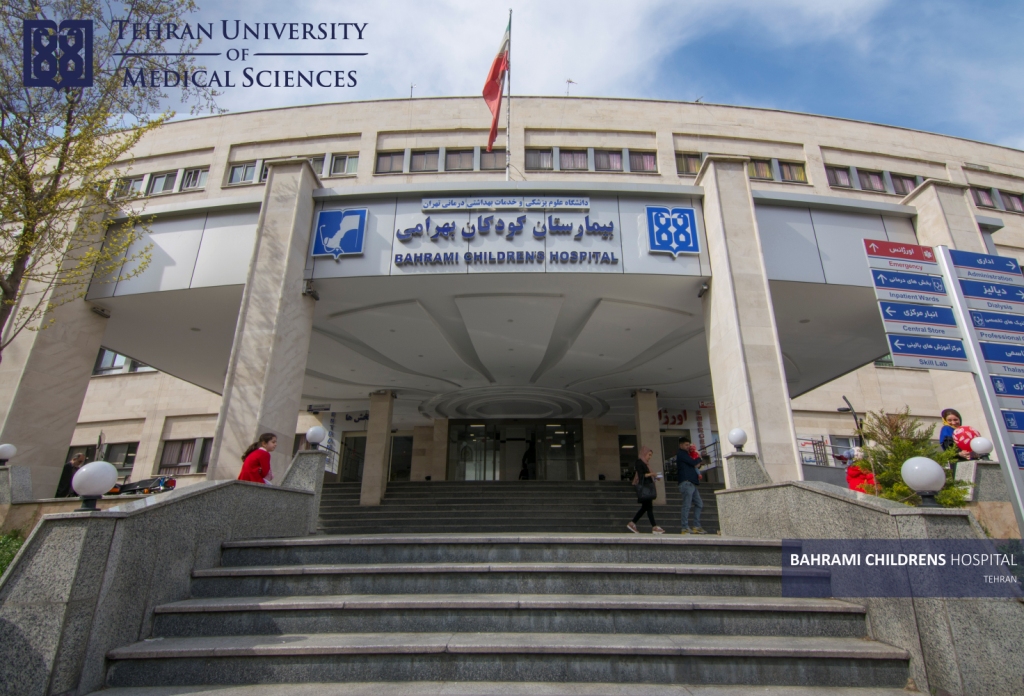 This specialized pediatrics hospital was founded in 1955 up on the will of late Mr. Mahmoud Monshibashi Bahrami and under the supervision of Mr. Yoosef Bahrami. In 1958, the hospital was turned over to the University of Tehran as a teaching hospital. In 1988, and during the imposed war, it was hit by an Iraqi missile and six people were martyred. The construction of the new building of the hospital lasted for 6 years (1991- 1997).
The number of the faculty members and students include 34 and 110, respectively. The latter consist of 40 medics, 25 interns and 45 pediatric residents.25 interns and 45 pediatric residents. Tow fellowships in the pediatric surgical ward are spending the course. There are 7 different in-patient wards consisting of 121 beds and 1 research center. The number of surgeries done in our center is around 3581 this year.
Medical Wards of the Hospital
Infectious diseases

Rheumatology

Nephrology

Hematology & Oncology

Neonatology

Asthma & Allergy

Gastroenterology

Neurology

Pediatric Surgery

Endocrinology
Emergency ward

PICU

NICU

Hemodialysis ward

Pediatric & Fetal Echocardiography

Radiology & Sonography

Thalassemia Clinic

CT scan

Neuromuscular Clinic

Endoscopy

Audiometry

Physiotherapy

Speech Therapy

EMG/NCV & EEG

Spirometry

Prick & Patch Tests

Muscle biopsy & Pathological report
CONTACT INFORMATION
Head of Hospital

Contact Person

Dr.Seyyed Yousef Mojtahedi

Tel: (+98) 9121417467

E-mail:  drmojtahedi@yahoo.com

Mailing Address: Bahrami hospital, Ansar alHosein st, kiaee ave, Damavand st, Tehran, IRAN

 

 

Dr. Behzad Mohammadpour

Tel: (+98) 9121721257

E-mail: B-mohammadpour@sina.tums.ac.ir

Mailing Address: Bahrami hospital, Ansar alHosein st, kiaee ave, Damavand st, Tehran, IRAN