Sina hospital
Sina University Hospital is the first Iranian hospital established in 1837 in the heart of Tehran's historical district. In 1939, Professor Adl, the father of modern surgery in Iran, started to work as the head of the surgery department at Sina hospital affiliated to Tehran University of Medical Sciences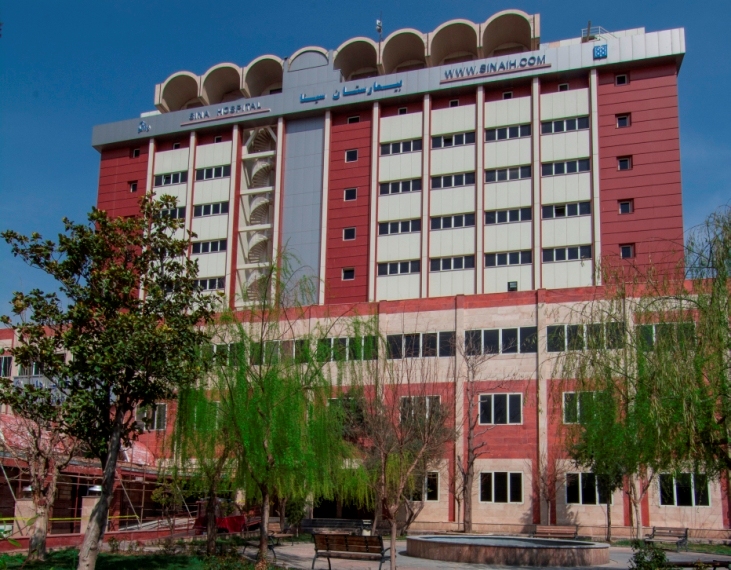 Following the return of Naser al-Din Shah from his trip to Europe in 1874, he ordered the construction of an infirmary similar to European hospitals. Moshiroddoleh, the Prime Minister, and Ali Qoli Mirza Etezad-ol-Saltaneh, the Minister of Education, were appointed to fulfill the job. The infirmary was established in 1877 and it was called "the State Infirmary".
Sina University Hospital is the first Iranian hospital established in 1837 in the heart of Tehran's historical district. In 1939, Professor Adl, the father of modern surgery in Iran, started to work as the head of the surgery department at Sina hospital affiliated to Tehran University of Medical Sciences.After over 130 years of its establishment, Sina Hospital is still one of the most important education-treatment centers of Tehran University of Medical Sciences and is one of the chief referral centers for trauma patients from all over the country. It is also one of the largest and most successful centers in restorative surgery and organ transplantation.
Sina Hospital is presently offering educational and medical treatment services with 107 academic members,  127 medical students per semester, 144 residents, 16 fellows each year and 3 international residents. Today, this compound facility has developed into a grand hospital with more than 400 beds, 18 departments, outpatient day clinics and paraclinics. The International Patient Department (IPD) of the hospital is offering clinical services to international patients referred to the hospital from other countries, mainly the Persian Gulf and neighboring countries. Sina hospital provides unique sub-specialty services such as kidney transplant, vascular surgery, epilepsy surgery and awake neurosurgery that make it referral center in the country. The monthly number of surgeries conducted at the hospital is nearly 1800 including the average number of 11 organ transplants per month and 522 beds are admitting patients in different wards.
There are three research centers in Sina Hospital, namely, Urology Research Center, MS Research Center as well as Trauma & Surgery Research Center.
Medical Wards of the Hospital
Urology

Kidney transplant & Urology

Cardiology & CCU

Anesthesiology & General ICU

Emergency room I

Pathology

Radiology

Nuclear medicine

Neurology & Epilepsy LTM

MS

Dialysis

Hematology & Oncology

Internal diseases

Orthopedics

Maxillofacial Surgery

Cardiovascular Surgery I & II

IPD

Surgery I

Surgery II

Surgery IV

Neurosurgery

 
Cath lab
A catheterization laboratory or cath lab is an examination room in a hospital or clinic with diagnostic imaging equipment used to visualize the arteries of the heart and the chambers of the heart and treat any stenosis or abnormality found.