TUMS COVID-19 page
Any one from all the nationalities could apply for studying in TUMS.
Join the Top Iranian University of Medical Science
Apply Now!
SEARCH YOUR DESIRED PROGRAM
Search Your Desired Program
More About Academics
TUMS in Numbers
More than
1,600
Faculty Members
More than
950
International Students

The official inauguration meeting of the IraN European PArtnership for Capacity-building and Teaching in Global Health (INPACT) was hosted by TUMS and was held virtually.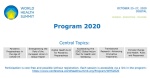 The 11th World Health Summit and the annual meeting of the M8 alliance was held virtually with the participation of representatives from TUMS.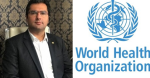 The World Health Organization agreed with the membership of Iran in the International Regulatory Cooperation for Herbal Medicines Unit of WHO, WHO-IRCH.