School of Persian Medicine
This school is the first and most distinguished School of Persian Medicine in the Middle East. During your study here, you can get high-level experience in both fields of clinical practice and research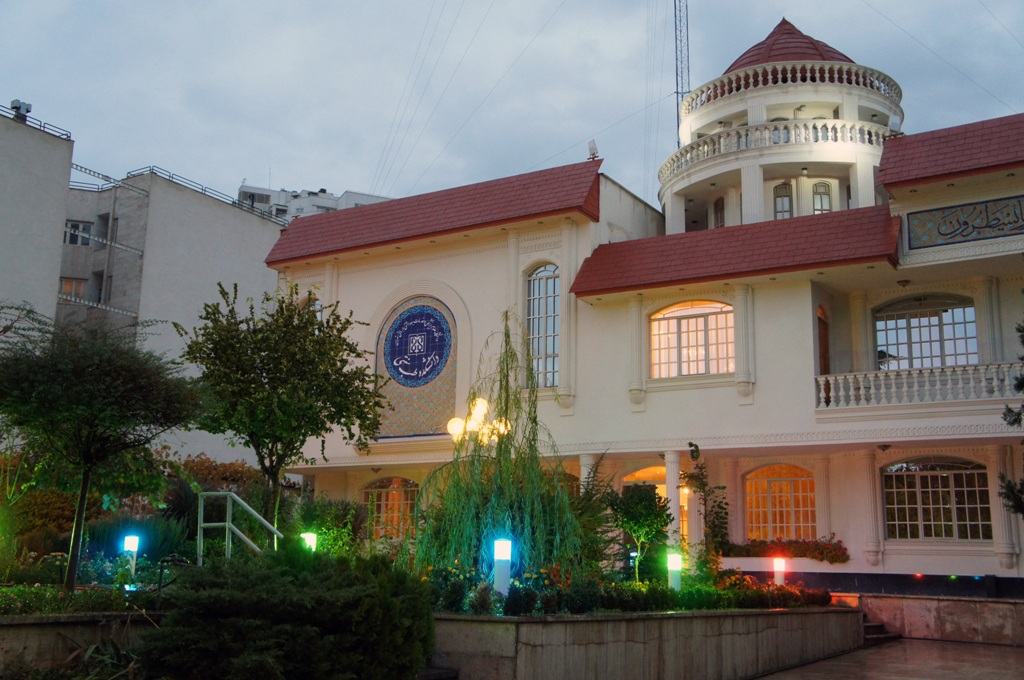 This school is the first and most distinguished School of Persian Medicine in the Middle East. During your study here, you can get high-level experience in both fields of clinical practice and research
School of Persian Medicine of Tehran University of Medical Sciences was established in 2007, as a result of the increasing interest and the national need in persian, alternative, and complementary medicine services. This school, as the oldest and most distinguished school of Persian Medicine in Iran, is the postgraduate academic center to educate talented students at Ph.D. level in percian medicine and pharmacy of traditional medicine.
The total number of students is more than 100 up to the present and the first group awarded the degree of Ph.D. in 2012.
The School consists of five buildings, three of which are carefully designed with modern facilities for the students and the faculty members. The school has also 5 clinical centers, two educational campuses, and two modern research centers.
This school is the first and most distinguished School of Persian Medicine in the Middle East. During your study here, you can get high-level experience in both fields of clinical practice and research.
The School of Persian Medicine is the academic development of persian Iranian medicine in the country and around the world. To this aim, the School's curriculum provides the students with the opportunity to promote their skills both in theory and practice in different fields of clinical persian medicine as well as nutrition, material medicine, and pharmacy.
The specific objectives of this School is for students to gain an understanding of how to combine persian medicine with current medicine, and to become a specialist, a broad-minded and ethical individual. 
This School accepts students with M.D. or Pharm D. into Ph.D. programs. The curriculum also hopes to fill the gap between university and industry in the field of herbal medicine and persian medicine.
TUMS School of Persian Medicine accepts international students in the following programs
 (Click on 

 for specific program information):
| | | | | |
| --- | --- | --- | --- | --- |
| Department | Major | B.Sc. | M.Sc. | Ph.D. |
| Pharmacy in Traditional Medicine | Traditional Pharmacy | - | - | |
| Persian Medicine | Persian Medicine | - | - | |
| History of Medical Sciences (History of Medicine) | History of Medical Sciences | | | - |
* According to department decision, students are required to pass a certain number of coursework credits.
Department

Program

Post-doc

Training Programs

Persian Medicine
Acupuncture
-
Cupping and Hijamat
-
Integrative Neurology
-
Integrative Oncology
-
Lifestyle in Persian Medicine
-
Medical Massage
-
Nutrition in Persian Medicine
-

Pharmacy in Traditional Medicine

Herbal Medicine
-
Research Interests
• Clinical Trial on Herbal Medicine
• Animal Research on Herbal Medicine
• Endocrinology and Diabetes
• Application of Technology in Traditional Medicine
The School's research programs are meant to promote clinical trials, experimental sciences, and applied research to find more evidence for persian medicine and alternative medicine.
School's Research Centers
• Iranian Medicine and Pharmacy Research Center
• Nutrition in Traditional Medicine Research Center
School's Journal
Iranian Traditional Medicine and Pharmacy
Contact Information
website: http://stpm.tums.ac.ir/en/
E mail: info-tim@tums.ac.ir
Postal Address:
School of Persian Medicine, Giti Alley, Vafamanesh St., Heravi Sq., Tehran, Iran.
Tel: (98 21) 88 99 08 37
Fax: (98 21) 88 99 08 29
All interested applicants are welcome to apply to TUMS by completing and submitting TUMS online application form in which they need to specify their school, level, and major of interest.