The International Webinar Entitled "How Virtual Capacities Promote Education and Practice?" Was Held
This program was held online on December 15, 2020 with the presence of Iranian and international academics and researchers under the Appraise to Raise program.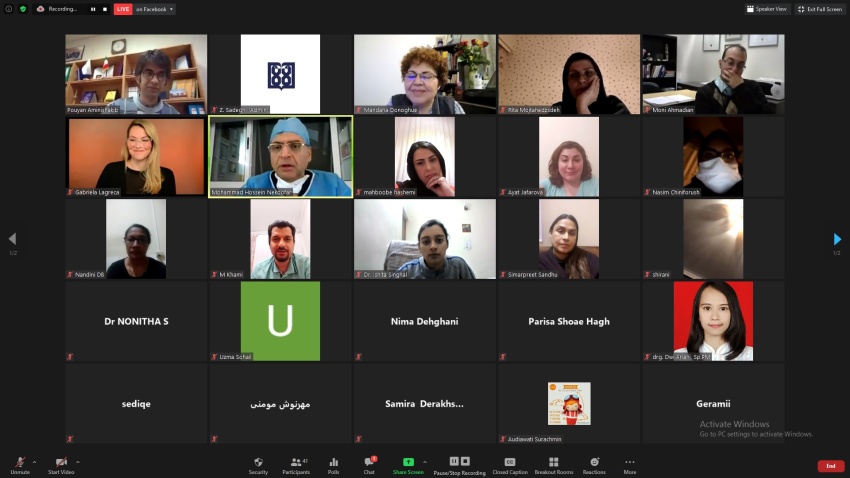 The speakers of this webinar, whose main purpose was to review the capacity of e-learning in the field of dentistry, Dr. Pouyan Aminishakib and Dr. Rita Mojtahedzadeh from TUMS, Dr. Gabriela Lagreka, from Tufts University of the United States, and Dr. Mandana Donoghue, the Director of Oral Pathology Research Institute India & Oral Pathology 360 from India.
The speakers reviewed some experiences about this subject, and answered the questions raised by the participants.
In this webinar, which was held under the Appraise to Raise program, more than 100 people participated. The Appraise to Raise project is one of the new programs of the TUMS International Relations Office after the Corona epidemic, designed with the approach of developing virtual academic activities and gaining new experiences in the field of internationalization.
The audio and video file of this webinar is available at the following link:
http://en.tums.ac.ir/appraisetoraise/en/content/472/how-virtual-capacities-promote-education-and-practice-