An Overview on Clinical Laboratories New Advances and Techniques
 Directors:
Dr.  Shaban Alizadeh – Ph.D ,Medical Hematology, Dean of School  of Allied Medical Sciences 
Dr. Mitra Zarebavani – Ph.D , Medical Parasitology , Head of The Department of Medical Laboratory Sciences
Dr. Nahid Einollahi – Ph.D , Medical Biochemistry
Dr. Nasrin Dashti –– Ph.D , Medical Biochemistry
Dr. Fariba Nabatchian –– Ph.D ,Medical Biochemistry
Dr. Monireh Rahimkhani –– Ph.D ,Medical Microbiology
Dr. Mehdi Zavar – Ph.D , Medical Immunology
Courses Description:
Clinical Laboratory Sciences (also known as Medical Technology or Medical laboratory Sciences) is biology/chemistry-based  knowledge that is exciting, challenging and dynamic . Careers  related  are  in places  such as hospital labs and clinics, forensic labs, veterinary clinics, industrial research labs  etc.
Who is eligible to apply?
This course in Clinical Laboratory Technology is designed for precipitants who have already earned a degree in laboratory sciences and also laboratory staffs and graduates in Medical Laboratory Sciences , Biochemistry, Genetics , Bioscience , and all related fields.
This is a joint program of Tehran University of Medical Sciences and Abadan International Campus.
All participants who are interested to increase their knowledge in Medical Laboratory Sciences
Courses Objectives:
Upon completion of this course, students will have knowledge in the following areas:
Participants learn and experience new advances in Clinical  Laboratory Sciences. Also they will be prepared to study Master of Medical Laboratory Sciences or any related fields.
 Furthermore, they will be able to develop scientific reasoning abilities, understanding complexity and ambiguity of clinical work and develop practical skills.
Course Information

      PROGRAM  DURATION

       Three Weeks

      NUMBER OF POSITIONS OFFERED

         20

      PROGRAM START DATE

       10 th  April 2021

      PROGRAM  FINISH DATE

       30 th April 2021

      METHOD OF INSTRUCTION      

       On line lectures

       Practical demonstrations and training  in Abadan International Campus

      APPLICATION DEADLINE

        Flexible

       TUITION FEE

        $300
Program Curriculum

For more information, please download the Program Curriculum of An Overview on Clinical Laboratories New Advances and Techniques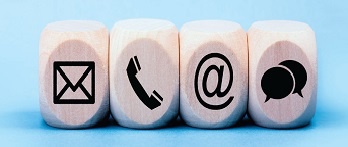 Contact Information:
Dr. Mitra Zarebavani – Head of the Department
Phone : +982188957941
Cell phone ; +989122092680
E-mail :  zarebava@tums.ac.ir