Mahak Manzoor, Indian student called the close interaction with professors the turning point in education in TUMS.
She talked about her experience of educating in Tehran University of Medical Sciences with the Public Relations Department of the Deputy of International Affairs and mentioned that: "I learned about TUMS from my parents counseling with an agency in Kashmir, And we also heard about safety of girls educating in Iran."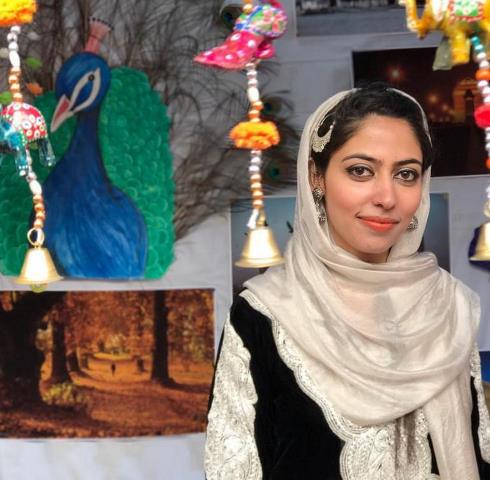 This International Student express her satisfaction and explained: "Fortunately, interactions with professors is really helpful and as an international student if we need more explanation or more time to find the answers we're looking for, they will give us the opportunity."
She stated that: " There's no communication with Iranian students before the entrance to the TUMS, and this will effect the relationships between these two groups of students." She aslo mentioned that this relationships is a must in reinforcement of Persian language for foreign students.
She pointed to her 3 years experience to attend the International Festival : " For me, whom had not know much about other cultures around the world, this festival was a great chance to be introduced to other cultures and traditions and interact more with other international students in the TUMS."
She mentioned that international events such as international festival and sport match with international students attendees is a great motivation for foreign students to communicate more with university and other students.