The Anatomical Sciences Practical Courses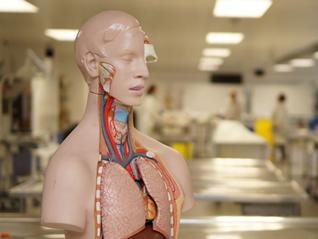 The Anatomical Sciences Practical Courses,
Dear International Students;
In referencing our previous NEWS about holding the practical Examiantion, please notice that the Anatomy and Histology content for below courses have been uploaded for both Medical and Dentistry students on NAVID system and the Final Practical Examination will be held ONLINE via exam portal exam.tums.ac.ir as below timetable.
Those DDS and MD students who assigned the below courses in current semester (Feb. 2020) MUST participate in that online Examiantion. Students should read the material on NAVID system prior of the exam session.
Exam time

Exam date

Practical Course Name

Row

 
 

11:30

Saturday

Gastrointestinal System Practical

1

 

13:30

August 22, 2020

Anatomy of Limbs
(lower& Upper)

2

 

11:30

Sunday

Anatomical Sciences 1 DDS

3

 

13:30

August 23, 2020

Endocrine System Practical

4

 

11:30

Monday

Anatomical Sciences 2 DDS

Head and Neck Practical MD

5

 

13:30

August 24, 2020

Respiratory System Practical

6

 

11:30

Tuesday

Anatomical Sciences 3 DDS

Nervous System Practical MD

7

 

13:30

August 25, 2020

Urinary System Practical

8

 

11:30

Wednesday

Cardiovascular System Practical

9

 

13:30

August 26, 2020

Reproductive System Practical

10

 
We wish you all best luck
IC-TUMS Educational Office