The Online Journal Club of TUMS Psychiatry Department Was Held Under the "APPRAISE TO RAISE" Program
In coordination with the TUMS Directorate of International Relations, the Online Journal Club of the Psychiatry Department was held under the "APPRAISE TO RAISE" program on July 6th, 2020.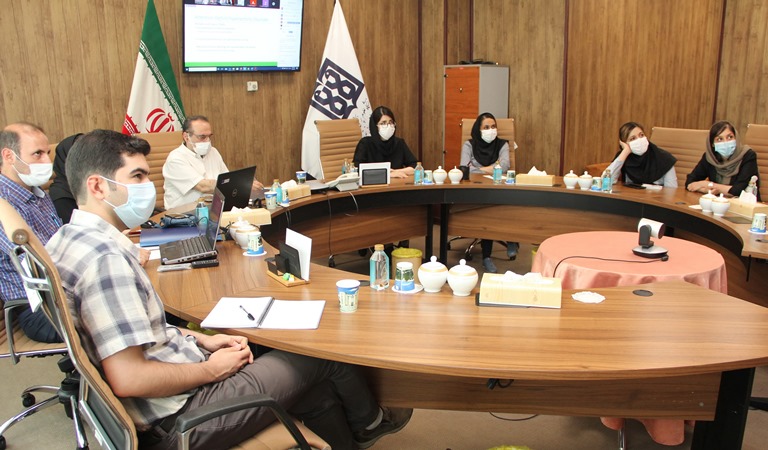 Online Journal Club of the Psychiatry Department under the "APPRAISE TO RAISE" program
In this online journal club, which was directed by Dr. Javad Alaghband Rad, Associate Professor of the Department of Psychiatry, Dr. Maryam Mohagheghi, a resident of this department, presented and critiqued the article "What does immunology have to do with brain development and neuropsychiatric disorders?"
After the presentation, explaining about the international event, Dr. Alaghband Rad said: "The presence of Professor James F. Leckman, one of the leading psychiatrists, a professor at Yale University in the United States and the first author of the article, was one of the highlights of this journal club".
Noting that the relationship between the immune system and psychiatric disorders was discussed as an important and challenging topic at the journal club, he said: "This is primarily due to new findings on the role of autoimmune mechanisms in the development of psychiatric disorders (such as Autism and Schizophrenia) and Autoimmune Neuropsychiatric Disorders associated with Pediatric Streptococcal Infections (PANDAS)".
He also stated that the use of therapies such as IVIG, has started from monoclonal antibodies in some centers of Iran, however, in this meeting, the Professor Leckman's article, new fields and some of these therapies were discussed.

Professor James F. Leckman, professor at Yale University discussing his article on the relationship between the immune system and psychiatric disorders
Also, Dr. Mohammad Hossein Nakoofar, the TUMS Director of International Relations spoke about the "Appraise To Raise" Online Journal Club Project and said: "The Corona pandemic provided an opportunity to gain new experiences in the field of internationalization of the university, and this journal club was one of them".
He added: "This program is designed to be held in the presence of the authors of the article and the editor or the editorial board of the journal, and it provides an opportunity for students and participants to directly discuss the main issues and challenge the findings".
Dr. Nekoofar, referring to the great success of the online journal clubs under the management of TUMS, said: Last week, a memorandum of understanding was signed between TUMS and the Asia-Pacific Endodontics Confederation (APEC) for joint cooperation on holding online journal clubs.
According to Dr. Nekoofar, presenters of online journal clubs will gain score in the "Shoaa system", an evaluation system for academic performance of TUMS faculty members, and professors and departments in TUMS schools, hospitals, research institutes and research centers can submit their application for holding their online Journal Club the TUMS International Relations Office.
At the end of the journal club session, Professor Leckman was awarded a TUMS Certificate of Appreciation.