Congratulations to Dr. Bahram Rahmani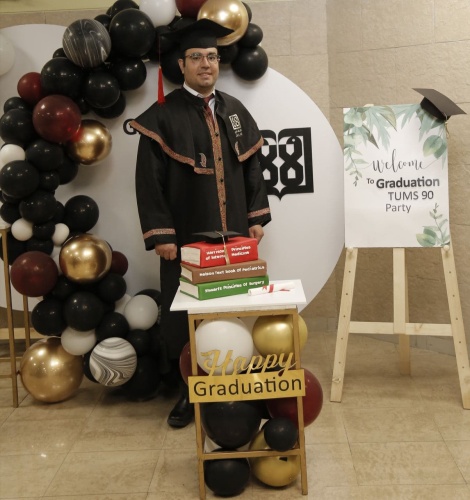 Among more than 400 graduates from the International Campus of Tehran University of Medical Sciences, Dr. Bahram Rahmani from Afghanistan is the first international MD student, graduated recently from the School of Medicine. At the next step, he is going to continue his carrier by attending in the cardiovascular diseases specialty program.
Congratulations Bahram, and wish you all the best in your future endeavors.