International Diploma Program in Iranian Medicine for the First Time at TUMS
The first international diploma program in Iranian Medicine for maintaining health was hosted by TUMS in collaboration with the European Medical Association and the Swiss Center for Integrated Medicine.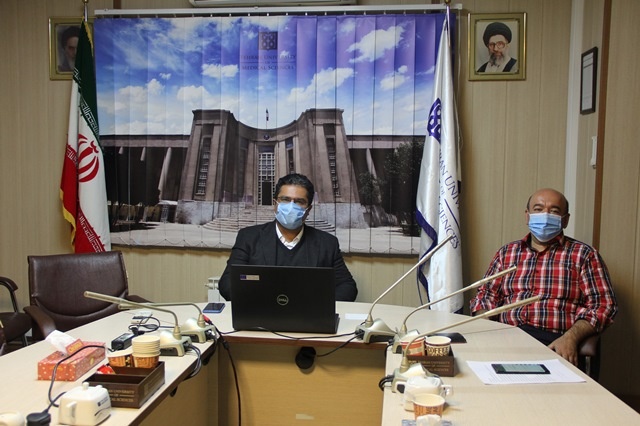 The inauguration ceremony of this online course was held following the bilateral memorandum of understanding between the TUMS School of Iranian Medicine and the Asian section of the European Medical Association with the presence of Dr. Arman Zargaran, Public Relations Advisor of the VC for International Affairs and director of the program, Dr. Mehrdad Karimi, the school's Vice Dean for International Affairs,  Amina Ather, Representative  of Asian countries at the European Medical Association and Dr. Shima Sazegar, CEO of Swiss Alternative Medicine.
Dr. Zargaran, the director of the program, on the sidelinesof this program, said: "This program will be implemented for four months (one day a week) with emphasis on maintaining health."
Referring to the international dimension of the program, he stated that participants from Pakistan, Bangladesh, India, Spain, Switzerland and the United States would participate in this program, and the instructors of the course would be mainly from the TUMS School of Iranian Medicine, one instructor from Mashhad University of Medical Sciences and another instructor from Texas College of Oriental Medicine.
Dr. Zargaran pointed out that the target groups of the first international course of Iranian medicine diploma for maintaining health are doctors and specialists in the field of traditional medicine.
The director of the Iranian Medicine Diploma Course for maintaining health described this program as a great opportunity for internationalization of Iranian medicine and noted that one of the main objectives of the program is the introduction of Iranian Medicine in the world with the participation of prestigious international scientific figures.
He lastly remarked that history of Iranian medicine, knowledge structure, basic and theoretical principles of Iranian medicine education, integrated approach in Iranian medicine, principles of health in Iranian medicine, nutrition, climatic medicine, sleep medicine, sports medicine, purification, cleansing and detoxification, mental health, and spirituality and health: An approach based on wisdom and simple herbs for health are the topics of this course.