Hospital Internship in Clinical Pharmacy Department for International Students
On Saturday, may 7th, 2022, a group of 5 students from "National University of Science and Technology, Muscat, Oman" came to the TUMS School of Pharmacy to take a 1-month hospital internship in clinical pharmacy department.
The course, has been supervised and instructed by Dr. Mohebbi, Assistant Professor of Clinical Pharmacy, and Dr.Hamid-Reza Adhami, vice dean for international affairs, lasted for four weeks in Sina, Shariati, Roozbeh, and Imam Khomeini hospitals.
On the first day, an introductory session was held by Dr. Mohebbi in the presence of Dr. Adhami at TUMS School of pharmacy. In this session, Dr. Mohebbi explained the profession of clinical pharmacy and the situation of this field in Iran. The students also met their mentors from IPhSA (Iran Pharmacy Students Association) student exchange program (SEP) team. This team also prepared a booklet for their Omani friends to inform them more about Iran and pharmacy practice in Iran.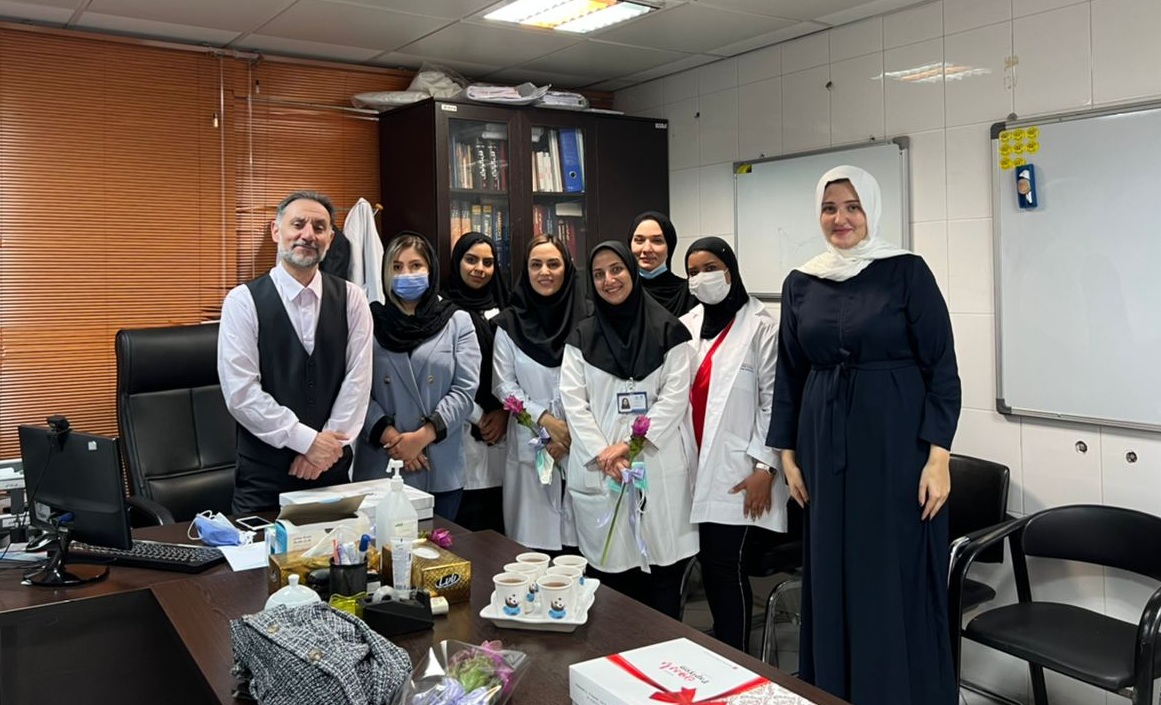 The details of program were as follows: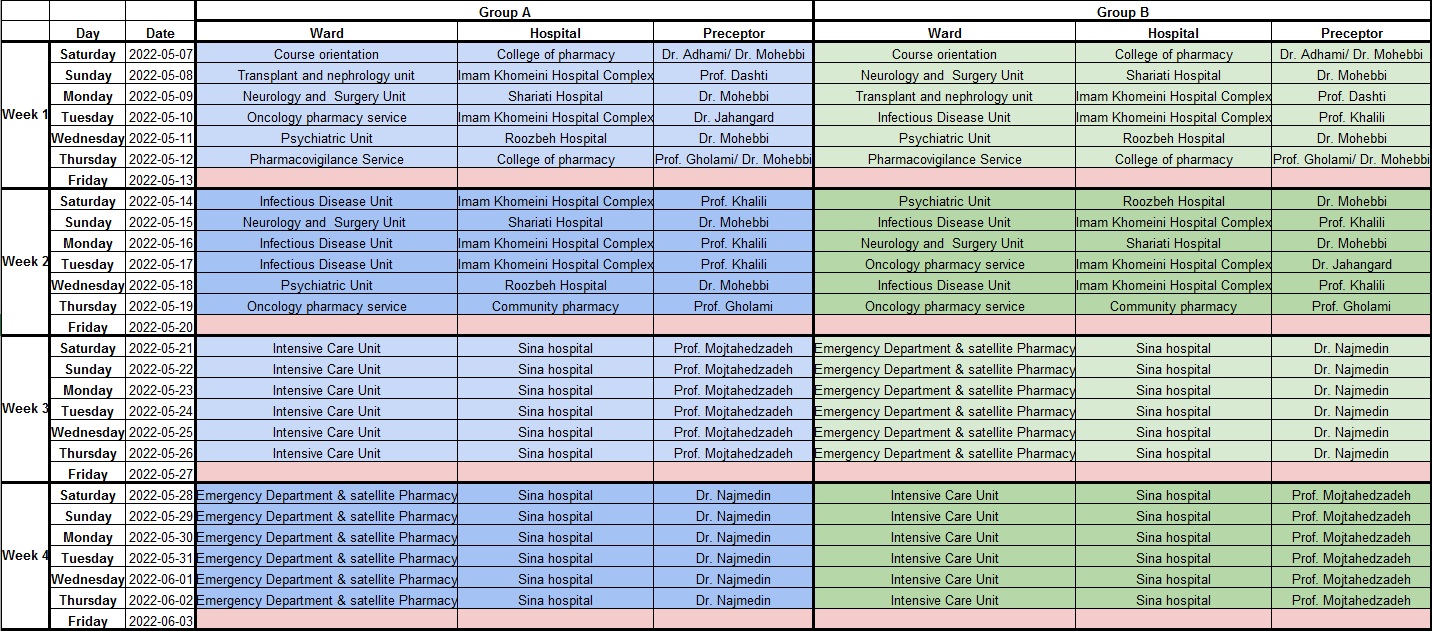 On the last day, the closing ceremony was held in the presence of Dr. Mohebbi and Ms. Moradi at TUMS School of pharmacy.
In the feedback assessment students expressed their satisfaction and explained about positive aspects of this course such as visiting patients and practice clinical pharmacy. They mentioned that clinical cases had a lot of informative pharmacotherapy points.