Memorandum of Understanding between TUMS, UT, and Saint Petersburg University Tuesday, February 19, 2019
Tehran University of Medical Sciences, Tehran University, and Saint Petersburg University sign an MoU.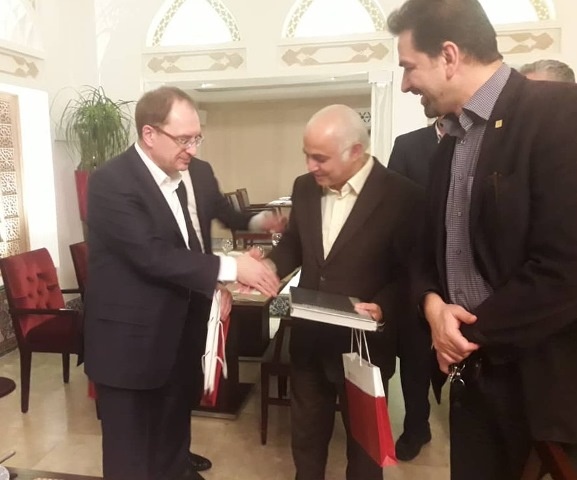 Dr. Kordi, the Vice-Chancellor for Global Strategies and International Affairs, stated: "After a meeting on 17th February, 2019 at Tehran University's Negarestan Garden between Nikolai Mikhaylovich Kropachev, Rector of Saint Petersburg State University; Dr. Nili Ahmadabadi, Chancellor of Tehran University; Dr. Ghahremani, Vice-Chancellor for International Affairs at Tehran University; Dr. Nekoofar, Director of International Relations, Accreditation, and Ranking; and Dr. Namazi,Head of the Office for Scientific Cooperation between Iran and Russia-Caucasus Region; an MoU was signed between the parties."
Pointing out that the exchange of 30 students is one of the main purposes of this MoU, he stated: "Regarding the interest of Saint Petersburg University in the fields of genetics, immunology, cancer, bioinformatics, and pharmacy; there has been also agreements about collaborative research projects between the universities." Dr. Kordi also added that there will be arrangements for exchanging professors and faculty members between the universities.
Saint Petersburg University was established 250 years ago and some of its famous alumni include Putin, Pavlov, and Mendeleev. As of now, 25,000 students are studying at this university, of which 5,000 are international students.