National Museum of Medical Sciences History
Deeply rooted in the history of Iran and that of its higher education, Tehran University of Medical Sciences takes pride in continuing the path and works of numerous renowned ancient and contemporary scholars in various fields of medical sciences.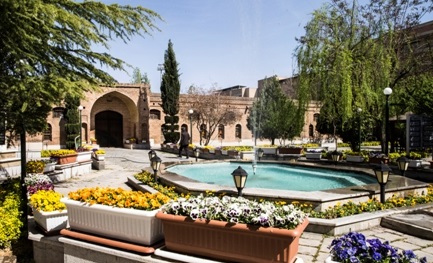 A first of its kind in the country, TUMS National Museum of Medical Sciences History was inaugurated in 2001 as the outcome of a joint project between Iranian Cultural Heritage Organization, Ministry of Health and Medical Education, Iranian Academy of Medical Sciences, and Tehran University of Medical Sciences. The idea of establishing the museum was suggested by Dr. Maziar Ashrafian Bonab, the first head of the project and the museum.
The building of the museum, a beautiful historic edifice which dates back to the late Qajar era, is located in the northern campus of University of Tehran in Amir Abad district. The museum has a professional library, a conference hall, and the following sections:
Ancient and historic tools used in medicine
Herbal medicine
History of dentistry in Iran
History of ophthalmology in Iran
History of veterinary in Iran
Iran's famous physicians
Iranian Cultural Heritage Origanization's trust
Manuscripts and medical documents
Nezami Pharmacy
Paleoanthropology
Traditional medicine (ethnology)
The main goals of the museum are to develop and organize research activities to introduce the heritage of grand masters of Iranian medicine from ancient times up to present, and also to safeguard this valuable knowledge for generations to come. Collecting, repairing, studying, and maintaining medical documents, tools, and devices are among other activities of the museum.
Contact Information:
E-mail: museum@tums.ac.ir
Tel.: 021-88632855
Address: North Karegar Av., between 15th and Farshi Moghaddam St., across Kooy-e Daneshgah Complex.