School of Nutritional Sciences and Dietetics
 It is the only school in Iran and in the region that covers nutrition areas of education, research, and training from "Cell to Society" at all three levels of disease prevention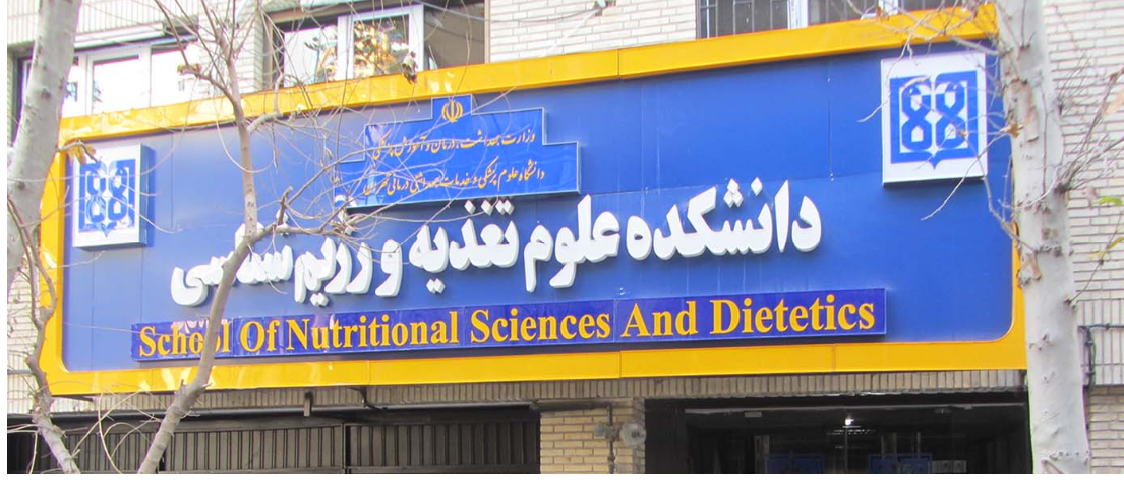 The Department of Nutrition and Biochemistry and the Department of Health Sciences and Nutrition of the School of Public Health were merged to form the Graduate School of Nutritional Sciences and Dietetics in 2010 with three departments, namely, Community Nutrition, Clinical Nutrition, and Cellular and Molecular Nutrition. It follows goals such as capacity building and professional training in various areas of nutrition and dietetics, expanding nutritional knowledge and culture, safeguarding national noble nutrition culture and its spiritual heritage, and providing a forum for scientific collaboration with individuals as well as national and international governmental and non-governmental organizations.
It is the only school in Iran and in the region that covers nutrition areas of education, research, and training from "Cell to Society" at all three levels of disease prevention. Its close collaboration with TUMS School of Public Health and School of Medicine provides vast fields of research and training for the students. Furthermore, a friendly environment for study and research is provided by the School.
TUMS School of Nutritional Sciences and Dietetics accepts international students in the following programs: 
Click on 

 for more information
Research Activities
• Assessment of community nutritional status and factors affecting it
• Finding effective interventions, e.g. for prevention of obesity in schools, promotion of nutrition security in communities, etc.
• Finding new methodologies for assessing food/nutrition security
• Collaboration with the Ministry of Health and Medical Education in conducting national nutrition surveys, e.g. micronutrients surveys
Contact Person
1-      Dr. Maryam MAHMOUDI, MD, PhD
Email: m-mahmoudi@sina.ac.ir
2-      Ameneh Shahbazi
International collaboration officer
Email: Amenehshahbazi@gmail.com

Postal Address:
School of Nutritional Sciences
and Dietetics,
Tehran University of Medical Sciences,
P.O. Box: 14155-6117, Tehran, IRAN.
Tel: (98 21) 88955975-
88955742
Fax: (98 21) 88955975
E-mail: Info@snsd.tums.ac.ir
Website: http://snsd.tums.ac.ir/en/
All interested applicants are welcome to apply to TUMS by completing and submitting TUMS online application form in which they need to specify their school, level, and major of interest.
To join the 2020 academic session which starts in around mid-September 2020, it is highly recommended that you complete your applications in June 2020. Applications received on July 1, 2020 at after, will most probably be considered for the February 2021 academic session.