Doctor of Medicine
TUMS will accept the most qualified and interested applicants for the February and September 2019 Doctor of Medicine (M.D.) program.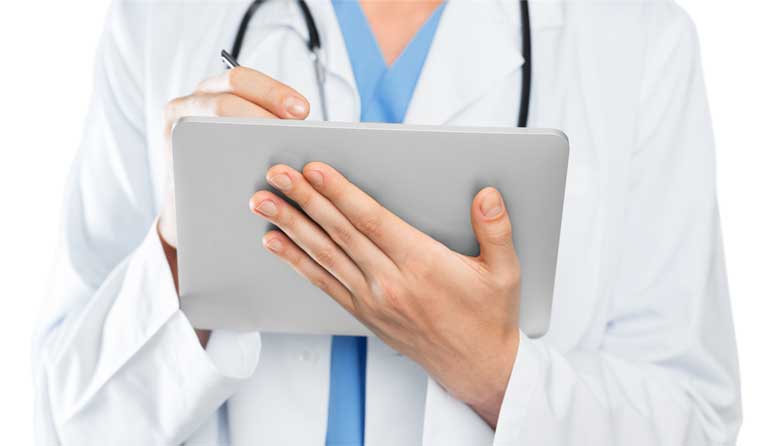 Doctor of Medicine (M.D.)
Doctor of Medicine (M.D.) in Iran is a doctorate-level degree that requires about seven years of study, research, and limited hands-on practice under the supervision of reputed professors. After graduation, you will be a Doctor in Medicine, and you can pursue your studies in different Specialty programs, which include five-years of university studies.
Moreover, by holding the M.D. degree, individuals are able to start their professional practice in hospitals, private practices, and clinics. Please note, however, that international students have restricted professional capacities due to their foreign nationality, and working as a doctor in Iran for international individuals can only take place under regulations as set by the Iranian Ministry of Health and Medical Education and the Iranian Medical Council.
Language of Instruction
Classes during the first 2 years of the program are held in English, but the rest of the M.D. program (the third year onwards) will be held in Persian.
The language of instruction at TUMS for international students is English both at the undergraduate and graduate levels. However, since some of the majors and programs at the undergraduate level require students to have interaction with patients who speak Persian, learning Persian could be obligatory for the students of those majors. These students are often M.D. and D.D.S. students but it is the Office of Admissions which specifies for which programs Persian or remedial English courses are obligatory or optional.
The Language Academy at TUMS International College immediately took charge of teaching Persian to TUMS international students in the first step and stopped outsourcing for this service. Regarding teaching English to TUMS students, staff and faculty members, the Academy undertook the instruction for some groups but still outsourced it for others, with a more thorough supervision on them. It is, however, going to take charge of the whole instruction by mid-2016 in a number of phases.
Location
All M.D., English, and Persian classes will be held in Tehran, the capital of Iran.
Program Duration
The Doctor of Medicine (M.D.) program lasts at least 7 years.
Admission Requirements
Application Deadline
Tehran University of Medical Sciences has a rolling application system and reviews student applications all year round.
However, the deadline for the September intake is June 31, and the deadline for the February intake is October 31.
Education Fees and Yearly Expenses
Contact Information
To contact the Office of International Admissions, please use the following information:
Tel.: (+98 21) 8889 6692 & 94, Ext.: 318 or 319
Fax: (+98 21) 8889 6696
Email: admission@tums.ac.ir
Address: No. 21, Dameshgh St., Vali-e Asr Ave., Tehran 1416753955, Iran
Alternatively, you can contact the Office of Vice-Dean for International Affairs at TUMS School of Medicine through the following:
Tel.: (+98 21) 8898 9487
Fax: (+98 21) 6405 3431
Email: oir@tums.ac.ir
Website: www.medicine.tums.ac.ir
Address: TUMS School of Medicine, Pour Sina St., Enghelab St., Tehran 1417613151, Iran
Apply Now!
In case you are ready to apply, please refer to TUMS Online Application Form below.