Childrens Growth and Development Research Center
Brief Overview
Growth and development research center is one of the research centers approved by Tehran University of Medical Sciences in the children medical center since 2007 and has started activities in order to increase quality of growth and development of children in Ira n. The first activity of the center was designed to be the Registry of the metabolic diseases; in which the diseases were grouped based on the Physicians Guide to the Diagnosis, Treatment, and Follow-up of Inherited Metabolic Diseases Book.
Laboratory activities begun with setting up the MS/MS device that enabled us to investigate the Amino Acid profile and the Acyl Carnitine profile. It collaborates with pediatricians and pediatric endocrinologists, pathologists, clinical pharmacologists, medical genetics, and clinical biochemists, which the whole team is trying to diagnose and screen hereditary metabolic diseases. In fact, it is the most developed metabolic center in Iran, which collaborates with adjacent countries for metabolic screening. Inherited metabolic disorders, cell therapy and gene therapy of the inherited metabolic disorders and epidemiologic researches are among the research fields and interests of this center.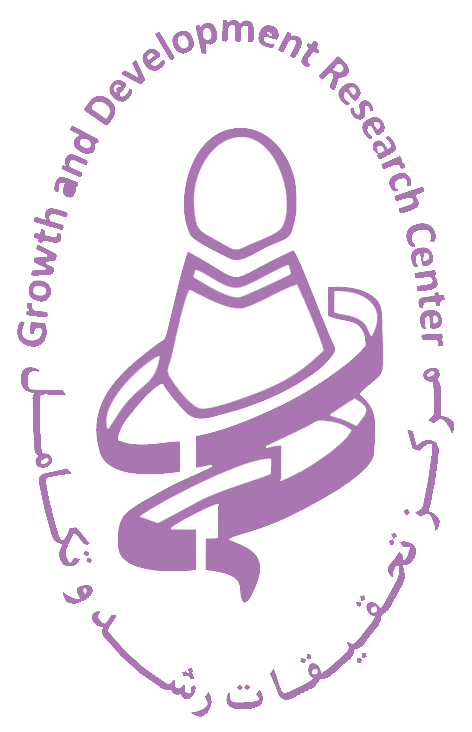 1- Screening and diagnosis of the metabolic diseases (Newborn screening)
2- Confirmation of the metabolic diseases and enzyme assay
3-genetic evaluations: NGS (Next Generation Sequencing); thus PND (Prenatal Diagnosis)
Some of the Published Papers
Aghaei-Moghadam E, Mirzaaghayan MR, Zei na loo A-A, Rad EM, Zanjani KS, Alavi AH, et al. Nut ritional Status in Iranian Non-Syndromic Patients with Acyanotic Congenital Heart Disease Undergoing Su rg ical Repair. (In Press).

Fal lahi G-H, Ahmadian JH, Rabbani A, Yousefnezhad A, Rezaei NJ Ip. Screening for cel iac disease in diabetic children from Iran. 2010;47(3):268-70.

Moghadam EA, Mirzaaghayan MR, Ze ina loo A, Mohebbi A, Ghamari AJAoPC. Truncus arteriosus associated with double aort ic arch in a pat ient with DiGeorge syndrome: A rare case report. 2019;12(2) :185.

Mot laghzadeh Y, Sayarifard F, Al lahverdi B, Rabbani A, Setoodeh A, Sayarifard A, et al. Assessment of vitamin D status and response to vitamin D3 in obese and non-obese Iranian children. 2016;62(4):269-75.

Rabbani A, Alavian S-M, Motlagh ME, Ashtiani MT, Ardalan G, Salavati A, et al. Vitamin D insufficiency among children and adolescents living in Tehran, Iran. 2008;55(3) :189-91.

Rabbani A, Mahmoudi-Gharaei J, Mohammadi MR, Motlagh ME, Mohammad K, Ardalan G, et al. Mental health problems of Iranian female adolescents and its association with pubertal development : a nationwide study. 2012:169-76.
The faculty members of this research center
Name

Position

Field of Study

Email

Dr Ali Rabbani

Professor- Dean of the research
center

Pediatric Endocrinology

rabana@sina.tums.ac.ir

Dr Farzaneh Abbasi

Associate Professor

Pediatric
Endocrinology

farzanehabbasi33@yahoo.com

Dr Ali Mohebbi

Researcher

PhD of Ce ll & Developmental
Biology

amohebbi@farabi.tums.ac.ir

Dr Mahmoodreza
Ashrafi

Professor

Pediatric
Neurology

mr _ashrafi@yahoo.com

Dr Arya Setoodeh

Professor

Pediatric
Endocrinology

Arest69@ya hoo. com

Dr Sedigheh Sahms

Professor

PhD of Cl inical
Biochemistry

shamss@sina.tums.ac.ir

Dr Fatemeh Sayarifard

Associate Professor

Pediatric Endocrinology

Dr Mohammad hossein Modarresi

Associate Professor

Pediatric Endocrinology

Dr Amirali Hamidieh

Associate Professor

Pediatric Hematology

 

Dr Hasan pour

Associate Professor

PhD of Parasitology

hassanpour@tums.ac. ir

Dr Toktam Faghihi

Associate Professor

Pharmacist

Dr Azadeh Sayarifard

Associate Professor

PhD of Epidemiology

drsayarifard@gmail.com

Dr Parastoo Rostami

Associate Professor

Pediatric Endocrinology

Drp_rostami@yahoo.com

Dr Bahar Allahverdi

Associate Professor

Pediatric Gastroenterology

Dr Bahareh Rabbani

Associate Professor

Medical Geneticist

baharehrabbani@yahoo.com

Dr Mahdiyeh Nejat

Associate Professor

Medical Geneticist

n mah d ieh@ya hoo. com

Dr Tavasoli

Associate Professor

Pediatric Neurology

a_ tavasoli@sina.tums.ac.ir

Dr Ehsan Aghaei Moghadam

Associate Professor

Pediatric Cardiology

Ehsanaghaei1358@gmail.com